Aplazame is a Spanish fin-tech company which works with stores to increase their sales using instant financing as a marketing tool. Ana Asuero joined Aplazame four years ago as CMO. Since two years ago, she is also its CPO. We talked about her experience working on the product solving the technical and legal limitations, not having control of all the funnel neither the metrics.
I've internalized that there are things we cannot control, not because we do it wrong but because the reality is that way.
Ana was one of the first people who came to my mind when I thought about doing this cycle of product interviews. She has been fundamental to the success of Aplazame, she comes from a marketing background, and she works on a product which they don't control the whole experience.
Meeting Ana
Ana Asuero joined Aplazame four years ago as Chief Marketing Officer. Two years later she became also its CPO. Eight months after, WiZink bought Aplazame. Since then, she has led Aplazame in the critical areas of Product and Marketing. She recently announced she is focusing on leading Product.
Ana has an excellent reputation in the sector. She recently won the Most Influential Person in Digital Product 2019 by Product Hackers.
She studied journalism and sociology although she never exercised. She focused her work career in Marketing in companies like Onebox and Zyncro. Once she realized she loved Product, she studied Digital Product at La Nave Nodriza, where a considerable part of the digital product talent is currently born.
Meeting Aplazame
Aplazame is a fin-tech company which works with stores to increase their sales using instant financing as a marketing tool. By offering installment payments – pay across several months, stores increase the purchasing power of their clients and reduce price sensitivity. Aplazame takes the risk, and stores get paid instantly.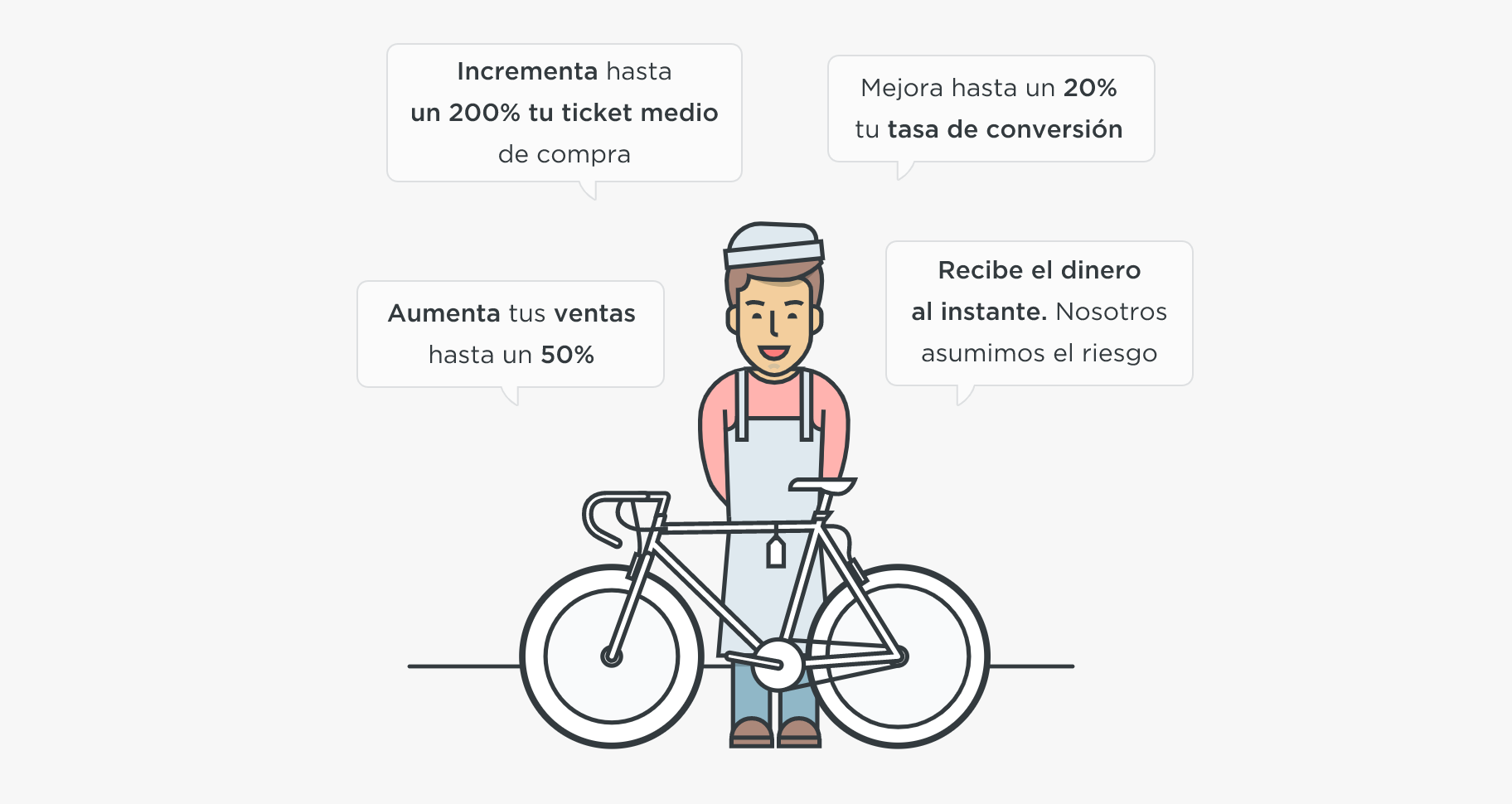 They combine an installment payment method integrated into the checkout of online stores and in the cash system of physical stores, with marketing tools that allow merchants to use financing as a promotional lever to increase their sales.
Since its foundation, Aplazame's goal has been to offer simple, transparent and fair financial products that deserve people's trust and allow them to buy with maximum flexibility. They charge a commission to the store and interest to the customer who defers their payment.
Fernando Cabello-Astolfi and François Derbaix founded Aplazame in 2014. Cabiedes & Partners was one of their leading investors. They sold it to WiZink in 2018 for around €20M. Their European competitor is Klarna, founded in Sweden in 2005, which is now in 15 countries.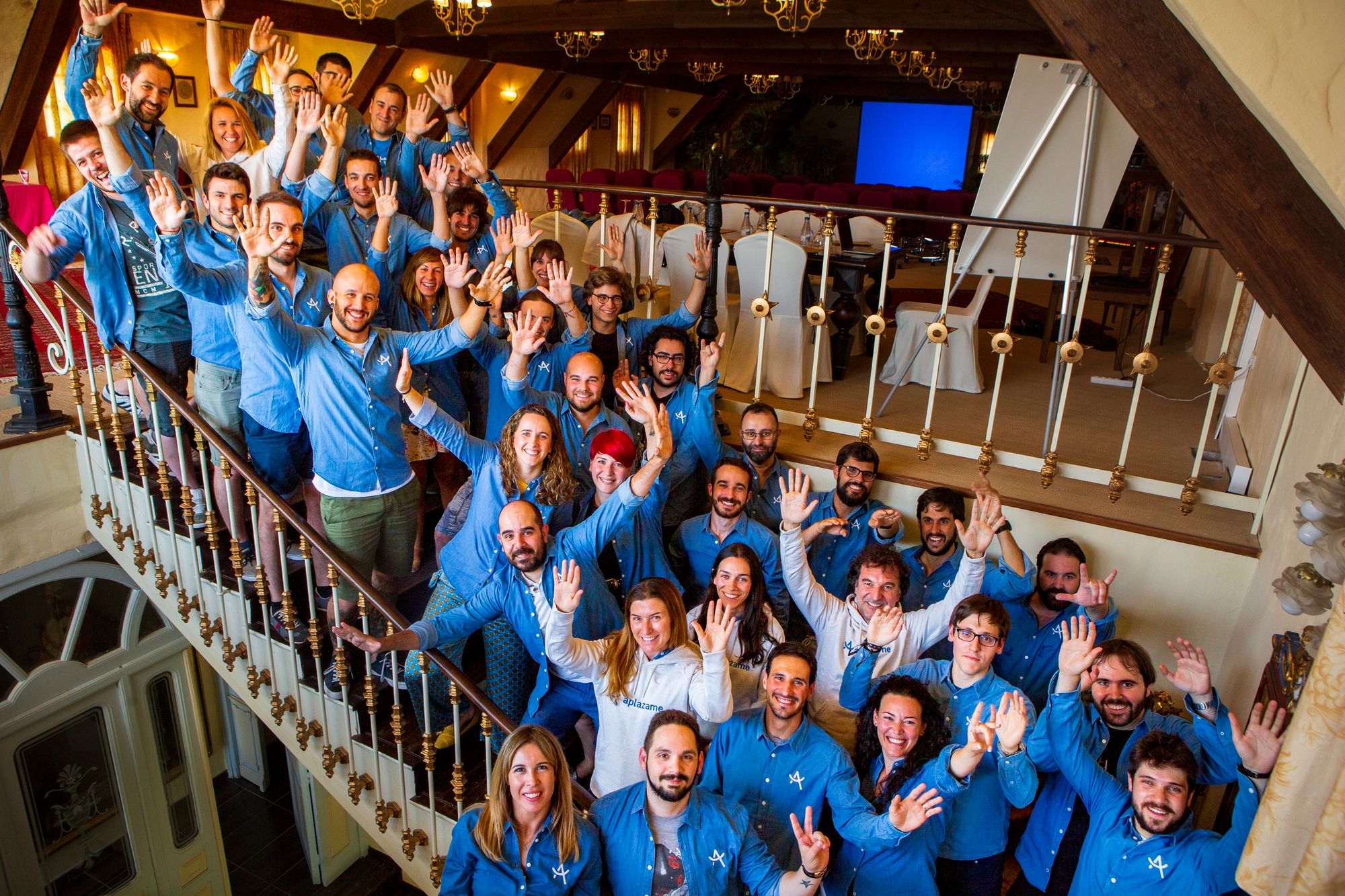 On July 2019, Aplazame was only 16 people, mostly Engineering & Data. Things were working, but some product processes were inefficient. They leveraged the expected growth of the company to organize better the teams, and find the right talent.
Eight months later, they are 74 people in the company; 42 in Product, Engineering and Data. They now have four product teams: Checkout (their solution for stores), Core (payments collection logic), Dashboard (website for Aplazame's team and stores) and a new squad which is developing a new product. They work in two weeks sprints, with two months roadmaps.
Doing product when you can't control it
First, some context of what's their product. Online stores show Aplazame as one of their payment options (credit card, Bizum, Aplazame). When the user clicks on it, an Aplazame modal opens. They ask the user for several personal information to decide if they approve the installment payment. If they do, the purchase is completed, the store receives the payment and Aplazame collects the money from the user on the coming months.
Each store has a different experience
One of the B2B challenges is customization. If you have to need to adapt your product to each new client, scalability is much harder. You would need to take into account the potential net revenue that the client is going to bring you before committing to customization.
I asked Ana about this, and she shared an interesting story on how they avoided customization in their checkout pages. "At the beginning, the big stores requested us the checkout pages to have their brand. However, we never implemented it. We realized that doing so would be decremental to them. If we approve the credit, the experience is wonderful. But if we deny it, the end client must know it's Aplazame who has denied the credit, not the store. Thanks to that perception challenge, we have been avoided the customization path."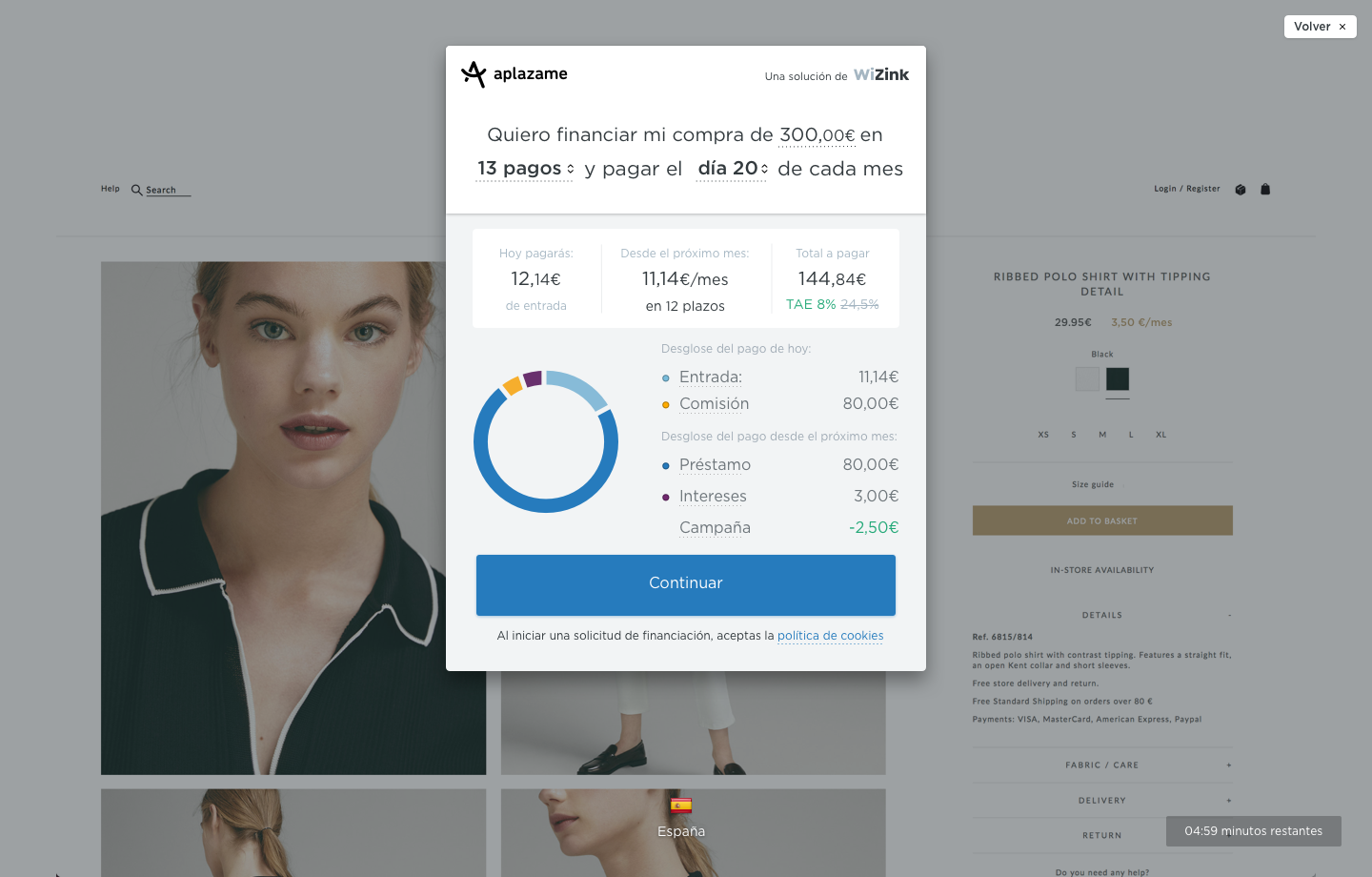 Related to building trust with the end clients, Ana and I chatted about some techniques they discovered along the way. The main one was to use a modal instead of doing a redirect. "One of the things we do better than the competition is that we show a modal – iframe – over the online store, we don't do a redirect. In the beginning, that modal had a dark background. We changed it to have some transparency, and the conversion increased. Clients knew they were still on the online store, so they trusted more Aplazame. In our world, there is a big difference between redirecting and not. Redirecting is evil."
They don't have metrics of the whole funnel
This was one of the areas I was more interested in. How do they measure when they have several moments they don't control?
They know the number of times the Aplazame widget is shown, is selected, how many clients progress through the funnel, and how many convert. However, they don't know which is the percentage of the store sales they represent. They can't know if the store is growing or if clients are choosing another payment method.
Only with clients with an excellent relationship who are willing to share their data with them, Aplazame can get the metrics to compare. However, as Aplazame isn't responsible for the implementation in the online stores, they need to partner with them to give Aplazame more visibility, so more clients start the process. To grow, they need to develop the account and make sure they listen to them.
They have technical limitations
There are two other moments where they lose control; one is when they request the credit card to do some validation, and the other is when they require access to the bank account to validate the salary.
Ana shared an example of the challenges with credit cards "It can happen many things with 3DS (a security layer of credit cards). Each bank has its authentication screen. There are banks which have a good experience, and others with a real bad experience. For example, with Redsys, they send you an SMS, and they ask you to add and subtract several digits of your ID number to calculate a number and input in on the web". They are evaluating the conversion by the card issuer, to anticipate problems.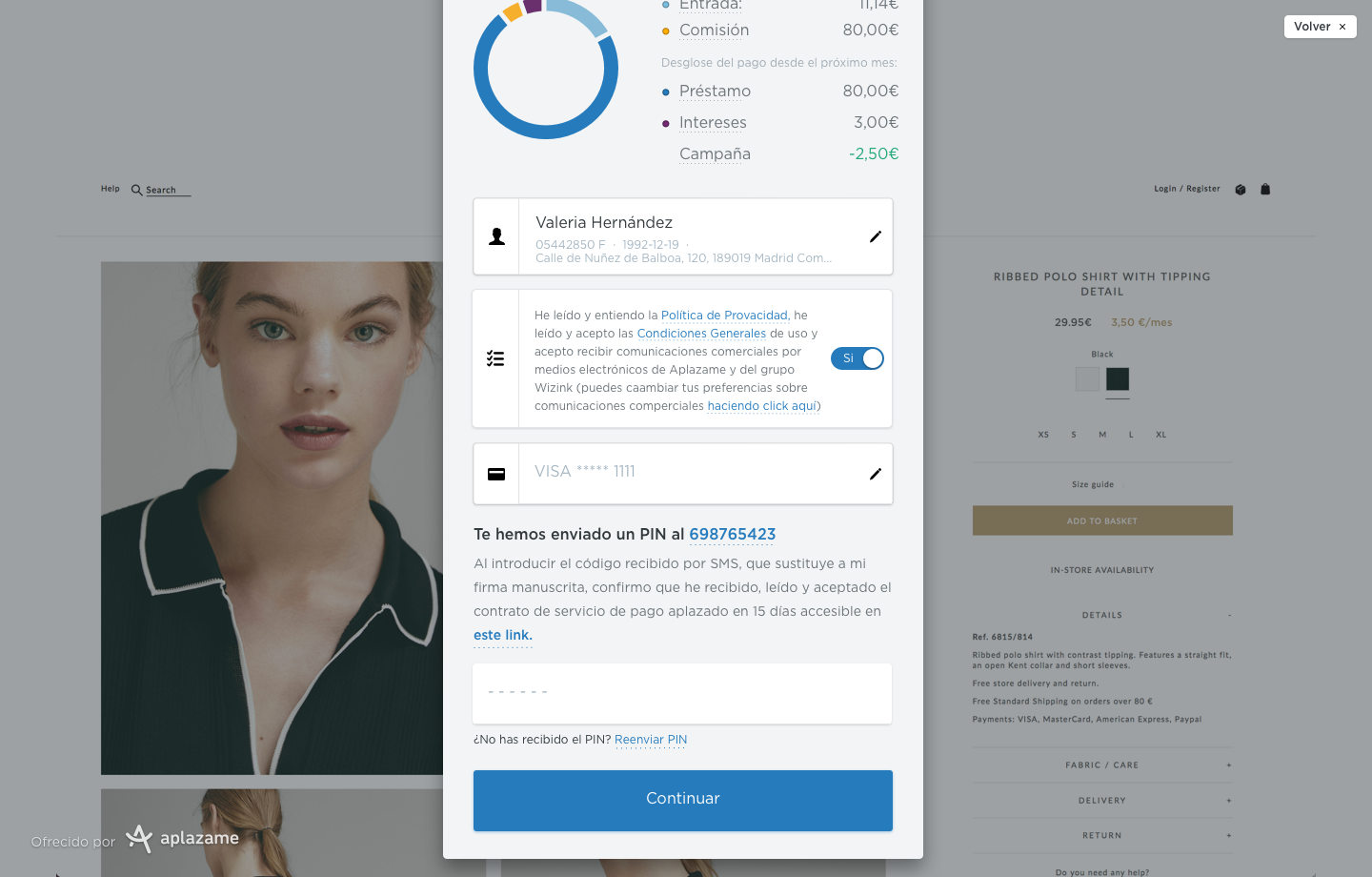 Aplazame needs to know the salary of the client on operations with a high level of risk. They thought on asking clients to connect their bank accounts, as the PSD2 regulation mandates banks to have open APIs. They found three problems:
The first one is that the PSD2 standard should have come into effect in September 2019, but not many banks were ready, so they delayed it a year to September 2020.
The second is that every bank can have its API format. Seeing the opportunity, companies like Token.io and Afterbanks have appeared to connect to all the banks.
The third one is similar to what happens with credit cards; every bank has its UX, which can be good or bad. They also evaluate the conversion by the bank.
Sometimes, technology goes slower than we think. Ana shared one last example they have recently discovered. If you buy something with a physical credit card, you can't return it with the same credit card in your wallet. You need the same credit card "device".
The success depends on each store
It's essential to do proper customer segmentation in B2B. Aplazame does so by dividing their clients into three categories:
Long-tail businesses (less than €1M in gross revenues). They auto-onboard them with nurturing emails.
Medium businesses (less than €15M). The salesperson decides if they see value in a closer relationship.
Large businesses. They require more proactive management of the sales.
The first thing they analyzed, and that's where Ana's role as CMO came into effect, is that the stores which give more visibility to Aplazame in the payments page sell more. Aplazame helps stores sell more. If stores are open for feedback, they can work together very closely to improve sales.
However, not every department see it that way. They realized that the project has a different rate of success, depending on the role of the sponsor. If the sponsor is in Marketing, the stores quickly leverage Aplazame. If the sponsor is in Finance or Operations, they don't follow up with their technical teams to increase the performance of Aplazame in their store.
To promote a great first week with Aplazame, they work with the new store to "give away a few days of 0% interest if they run a campaign on their store. Our objective is to demonstrate effectiveness in using Aplazame as a marketing tool."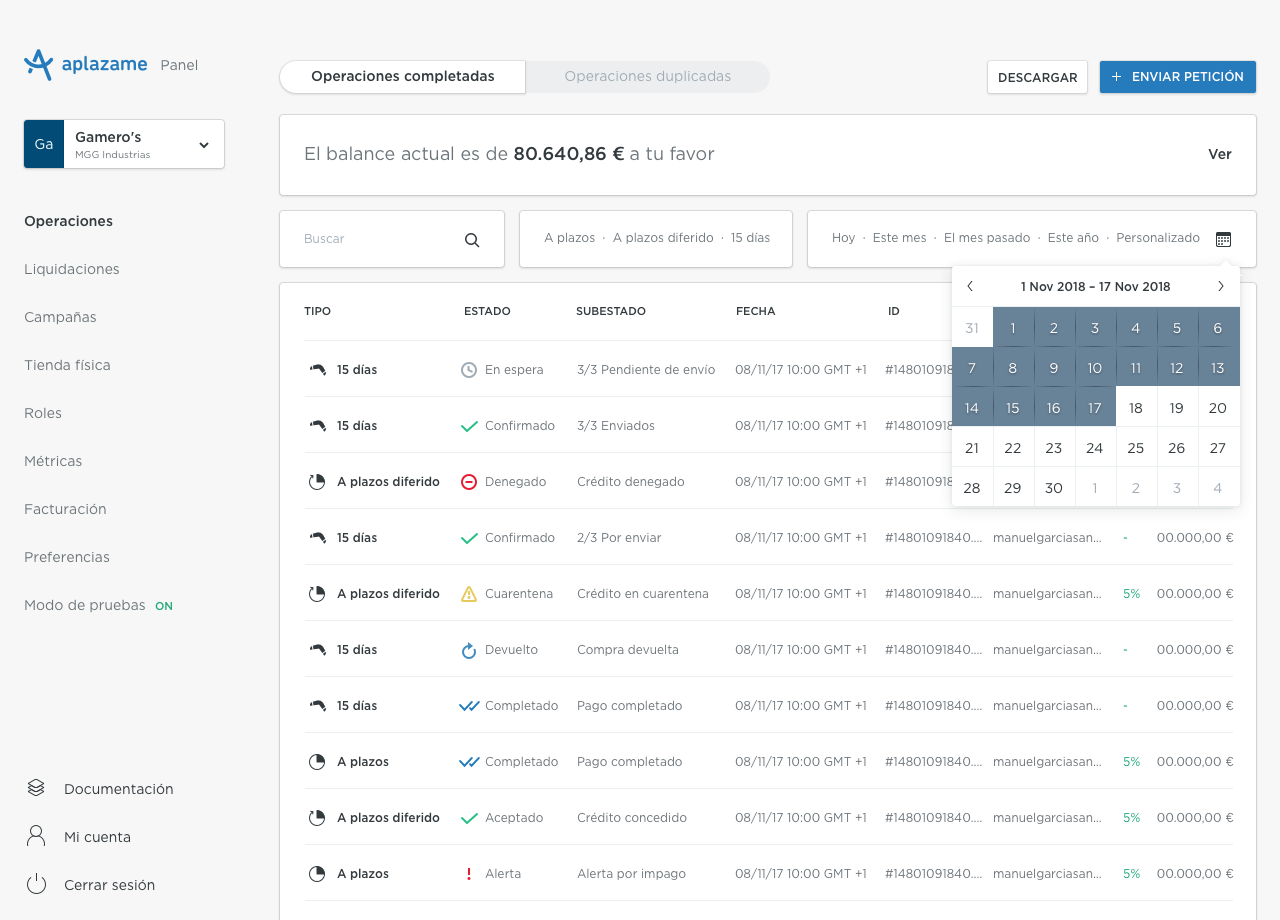 They also use metrics to convince their clients to promote Aplazame more. However, it isn't apparent which data to show and how their clients will interpret it. Aplazame shows all the installment payment petitions accepted or rejected. As they are more transparent, the comparison with other payment methods seems worse. This is especially complicated to explain to stores with lots of fraud where the acceptance rate is low – either because of the products attract more fraud or the store visitors have a higher risk. With the stores they have a good relationship, they have proven the rejected clients wouldn't have bought anyhow through other payment methods. Data is there. The challenge is how everyone interprets it.
Product lawyers can help navigate legal requirements
In the finance sector, there are many legal restrictions. They need to work closely with lawyers in almost every project to make sure they are compliant with the law.
Since they started working with WiZink, they have more lawyers looking at them. They solve this scrutiny by working more closely with product lawyers. I call this way to the lawyers who understand the legal requirements and have the mindset of working with product people to implement them in a lawful and compatible way with the business and product needs.
Ana told me one example. "To give financing above €2,500, you have to know their salary. The legal requirement is to get their payroll. If we do that, absolutely everyone is going to drop because they don't have the document at that time. If you think about it, one thing is the legal requirement, and another thing is how to comply with that". They diverged different options, and they realized talking with a product lawyer that they could connect to the user's bank account and get his salary. Since all banks now need to give access because of the PSD2 regulation, it's an innovative way of speeding up the validation process.
Over the last years, many lawyers have specialized in working with startups, mostly focused on financing rounds and ESOP plans. However, there is a niche for lawyers to become product lawyers. We need more of them working closely with product teams to achieve business and product needs lawfully.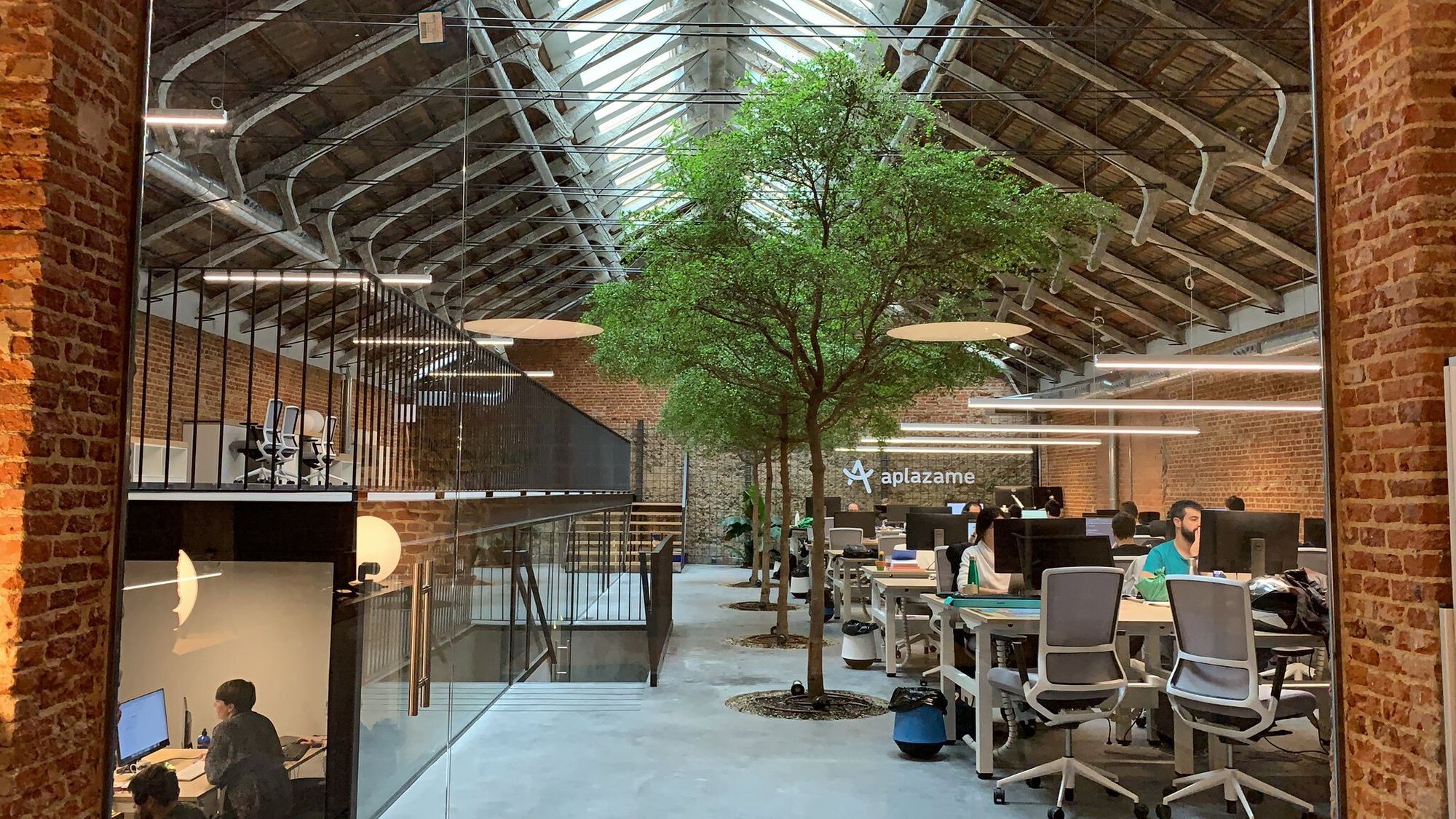 Aplazame has a lot of technical and legal restrictions, but as Ana reflected, this increases the creativity in the team. There are things they cannot control, so they need to find ways to solve those challenges. I'm sure those gorgeous trees in their office help with the creativity!
If you want to learn more about her experience: