This article was originally posted in the Ontruck Product blog.
Ontruck is one of the fastest growing European startups of the last years. To grow in a controlled manner, we have applied our past experiences and some of the best guidelines from other American and European startups.
With the objective of helping us find the right person to lead the People team, we have done some reflection on which People related things have gone well or not so well. Instead of just posting the job position, we believe sharing this reflection can also help other startups reduce their growing pains.
1st year
A key differentiator of Ontruck is that the majority of co-founders have founded, grown and either sold, IPO'ed or closed other startups. We had enough experience on People topics during the first phase of the company.
One of the things we applied is that hiring senior people makes a significant difference in the company. They set a different culture respecting to hiring interns which have lots of energy but lack experience.
From the very beginning, we wanted to have a culture of honest feedback. Several managers started doing regular one-to-ones with their team. Apart from giving feedback, it's key to ask for feedback. There are three simple but powerful questions you can ask your team: What can I do more? What should I do less? What should I start doing?
Even though we had hired senior people, not doing proper one-to-one's provoked that some problems weren't adequately taken care of. I encourage you to prepare and dedicate quality time to one-to-one.
During the first year, we set up Bamboo as our HR tool to organize all our employee data.
2nd year
The primary objective of the first part of the second year was hiring. With that objective, we hired our first Talent Manager, we defined the interview process of the different positions to try to have a unified way of interviewing, and we started sponsoring tech events to begin building the brand.
As you grow, you need to give time to the team to know themselves and to align on how we work together. With that objective, we started organized quarterly tech&product off-sites. We dedicate one to three days, in the office or outside, to engage the team and align processes.
Once you start hiring several employees per month, it starts to become essential to have an organized on-boarding. Our objective is that they discover all areas of the company, know important company info and start meeting people. Our company on-boardings take two full days, and we have them every two weeks. Each department organizes its specialized on-boarding.
When we were 50, we started to feel the need for doing a proper Talent Review to give and receive feedback from our team. We organized a 360º review where every employee received input from his/her peers, team and manager. This analysis requires much time invested by everyone, so we learned to start small and explain the objective thoroughly. The Talent Review is about developing the career of the team, not about compensation. You should separate both topics in time.
Until the end of the second year, we kept working with external recruiters. With the new People team and processes, we decided to stop working with recruiters for most job positions. Usually, the best recruiters are your employees. So we implemented an Employee Referral Program.
3rd year
On this third and current year, we have invested most of our resources into hiring; but we have started working more into talent and employee engagement, and training.
On the internal part of hiring, we iterated and defined even further People processes, we started working with Workable to have better control of our hiring pipeline, we set the employee levels and salary ranges, and we defined a recruitment plan which is updated monthly. As we want to hire more people from abroad, we obtained an official certification which facilitates bringing talent from all around the world.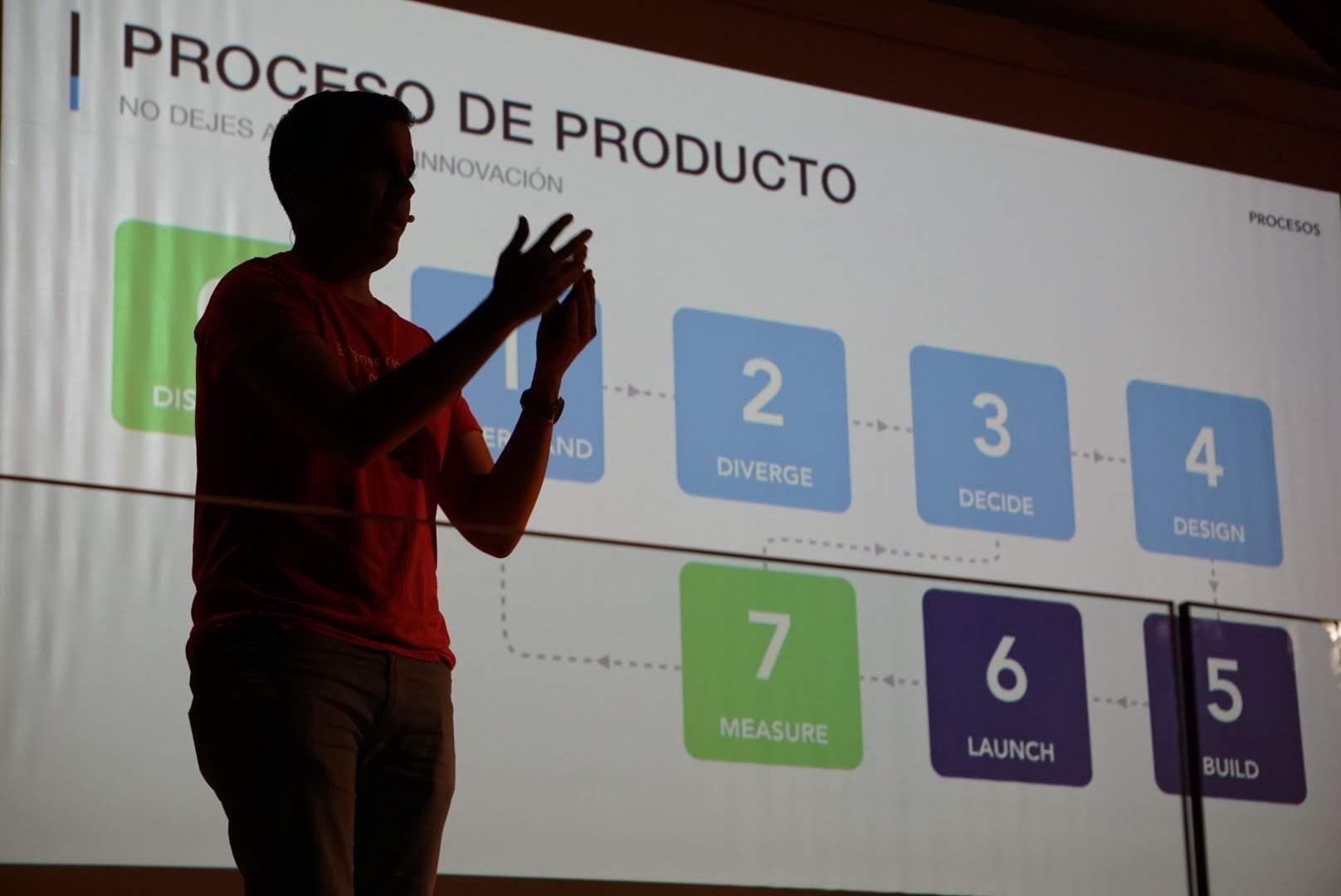 On the external part of hiring, we have focused a lot on events. We have done several talks in Madrid, Barcelona, and Europe and we have organized and hosted several events in our office. Doing events takes time, but it helps a lot to build your brand! Next months we will be doing talks in Madrid, Dublin, Lisbon, and Paris. Our objective is to bring top talent from abroad. We're advancing quite well as the latest hires are from Pakistan, Rumania, Serbia, Russia, USA, South Africa and Portugal.
As I said before, having a united team is another objective for us. We have done e-NPS surveys to capture the feeling of each of our departments, we have created a program called "Coffee meets Churros" so people have breakfast with another person from another department, and we have spent some resources also in Social Fridays. All those programs have the objective of increasing the communication between departments, as it reduces friction and fosters excellent ideas.
With this employee growth rate, it's normal that some people leave or we let go. We have had to define the off-boarding process (capturing feedback, tools, projects, passwords). You want to leave in good terms, and obtain as much input as possible to keep improving as a company. Most of the times you capture great feedback for his/her manager.
During the last months, we have spent more time getting managers feedback and training. Developing your managers is crucial. However, it's a challenge to decide between internal promoting and external hiring. Many people want to grow to new positions, but the experience is vital when you are growing so fast. If you promote too soon — even with training; you can harm the person, the team and the company.
There are still many things we need to do related to talent engagement, career development, diversity, hiring in multiple countries and compensation guidelines. However, we're in a pretty solid position taking into account that we are less than three years old!